Texting: TN EMSC Foundation supported this legislation.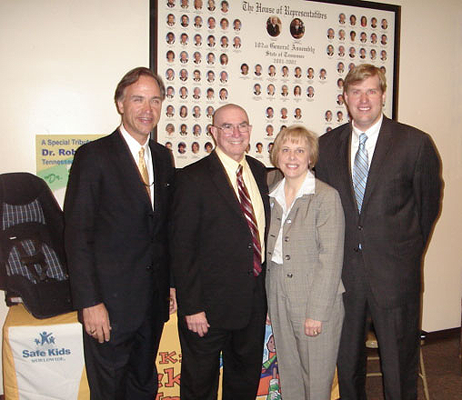 Giff Thornton, Don Lindsey, Rhonda Phillippi, and Brad Lampley
worked together to ban text messaging while driving.
Click here for a story on NBC's Today show regarding texting while driving.
---
Helmet Repeal: TN EMSC Foundation opposed this legislation and it failed in the subcommittee of House Transportation in 2010 and 2014.
---